Crystal Vanner Black Female
Pioneer VanDweller Nomad
"HEY CV, HOW YA BE?"
A Message From Your Fans, Not Just Me
Crystal Vanner was an honest diehard Nomadic Planner
She planned her YouTube Life for her, and her Fanners
Now she seems lost, and knows not what to do,
so she says to us, her fans, that she is through
We have always known her to be 100% truthful With Us,
but apparently now she is hiding truthfulness From Us

She does not trust us enough to explain the Real Deal,
so we can only speculate about why, or how, She Feels
She has always professed her commitment to never quit,
but now her bipolar mind is confused, and it's time to split?
She has just announced the selling of her latest van
What's next, a final farewell to all her [19,000+] fans?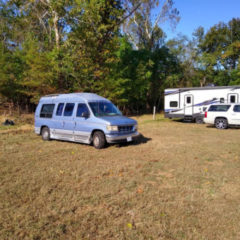 Those are some questions that we still don't know,
but Crystal has the answers, after-all it's her show.
Crystal, I [Andre] took the time to write this poem,
and I hope it helps you to "weather the storm".
For what mighty mysterious storm do I speak?
The "nomadic lifestyle storm", that you no longer seek!
The final thing that we, your Vanner Fanners, would like to say,
is that Crystal, we are here for you, but have you lost your way?
[Meet Crystal "The Way We Were" Vanner]
This CV Poem could very easily go on much longer,
but that would not make the message any stronger.
Therefore, now that this poetic report has been made,
will CV, the former teacher, give me a passing grade?
PS: Crystal, remember that there are seven days in the week to
restart your adVANture, AND "SOMEDAY" ISN'T ONE OF THEM!
[October 28, 2019: Crystal Answers Some Of Our Questions]
"Haters Don't Knowingly Hate You,
They Unknowingly Hate Themselves."
© by Andre/Admin/Know How To Earn

Refer To This Page For More Related Info => Frugal Nomadic News
Refer To This Page For Some Related Motivation => Success News
[Note: Use the form below for Crystal Vanner questions or comments]