This page is dedicated to providing current gig worker (independent contractor)

news for all men & women who deliver food, passengers, and other related items. Note: The news categories on this page may change often, due to news availability. Also, some news, in some news categories, will not always be sufficiently relevant.
[Note] Get Related News Here => Employment News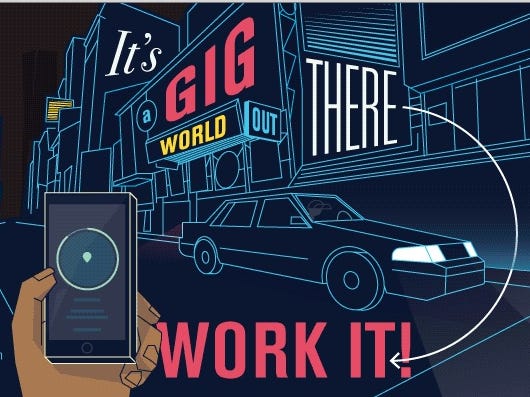 GIG ECONOMY NEWS AND INFO ON VIDEO
New Video Is Posted As Often As Possible
"San Diego Students Start Service To Pay For
Uber Or Lyfts For Asian Women And Seniors"
Two college students started San Diego Cabbie, a service that
pays up to a $30 Uber/Lyft ride for Asian women and seniors.