The Know-How-To-Earn Carefully Hand-Picked
Make Money Quote And/Or Phrase Of The Day
[There are millions of Quotes, And/Or Phrases, available online today, but there
is only one exclusively chosen and posted here daily @ Know How To Earn. So,
Tune In Each Day to get your mind-set and focused to gain money knowledge.]

[Today's Quote Or Phrase]
* "A PENNY SAVED, IS A PENNY EARNED"
–Author Unknown
(attributed to Benjamin Franklin, but it
was not specifically coined by him)
Thoughtful Or Funny Variations
"Penny Wise And Pound Foolish"
–Robert Burton
* "A Penny Saved, Is A Penny Got"
"A Penny Saved, Is Two Pence Clear"
–Benjamin Franklin
"A Penny Spar'd, Is Twice Got"
–George Herbert
"Take Care Of The Pence, And The
Pounds Will Take Care Of Themselves"
–William Lowndes
(Watch The Pennies, And The
Dollars Will Take Care Of Themselves)
The History Or Definition Of Today's Quote Or Phrase
The general principle is to be frugal, and to be careful not to squander your money. It is better to save
money that you already have, because that will help you to alleviate the need to always have to work
and earn more. So don't waste small amounts of money, because it accumulates "slowly but surely".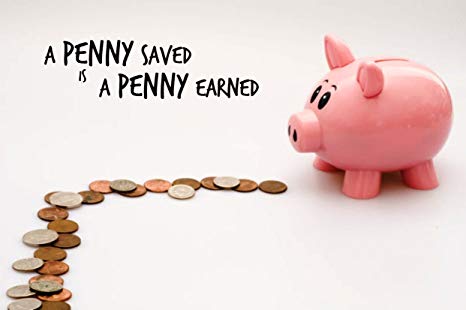 PS: In other words, if you will concentrate on saving small amounts of money now,
it will gradually grow into being a much larger amount for you to be rewarded later.
[Please understand that a quote and/or phrase may, or may not, be posted every day.]
Note: Submit any related quote, phrase, help, or opinion, in the comment form below…